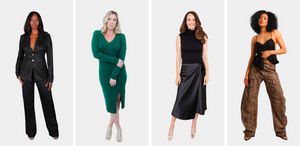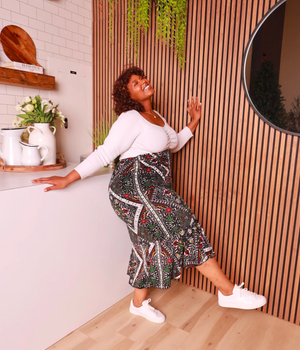 Shopping for tall women, simplified.
Cargo Pants
Cargo pants are in and we're here to help you embrace the latest trends without compromising on fit.
Shop Cargo Pants
Fall Boots
It's boot season and we've got you covered with a wide range of extended sizes and styles.
Shop Boots
Fall '23 Capsule Collection
Discover the perfect collection of wardrobe staples with a few statement pieces you can easily mix and match to create a variety of outfits.
Shop Fall '23
Our Mission
Our mission at Tall Size is to empower tall women by providing a dedicated and inclusive platform for finding stylish clothing that fits their unique stature.
We understand the challenges faced when shopping for tall sizes, whether it's in new or resale markets, and we're committed to making the experience easier and more enjoyable.
By fostering a vibrant community, we aim to promote body positivity, inclusivity and sustainability while celebrating the beauty of tall women.
— Nicole (6'0) & Kayla (6'4) - Co-Founders
Let customers speak for us
Black Owned Brands
Vote with your dollar by shopping from one of our Black Owned Brands.
SHOP ALL
Socially Responsible Brands
Get piece of mind when shopping from brands who prioritize people and the planet.
SHOP ALL
Tall Women Owned Brands
Support your fellow tall sisters working hard to provide us with more tall-friendly options.
SHOP NOW