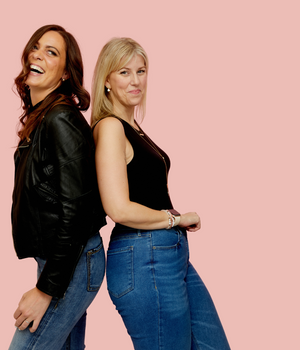 OUR MISSION
Our mission at Tall Size is to empower tall women by providing a dedicated and inclusive platform for finding stylish clothing that fits their unique stature.
We understand the challenges faced when shopping for tall sizes, whether it's in new or resale markets, and we're committed to making the experience easier and more enjoyable.
Nicole (6'0) & Kayla (6'4) — Co-Founders of Tall Size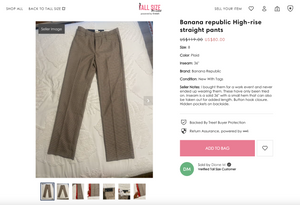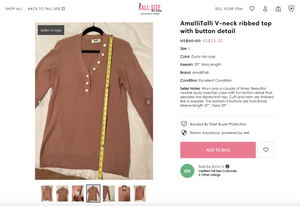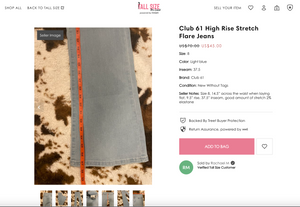 Yes! Buyers will have the option at checkout to purchase return assurance allowing them to return items if they do not work out.
Sellers have a choice to receive payment for their sold items in cash or Tall Size Credit that can be used to purchase new items on www.tallsize.com.
If Seller chooses cash, a 20% Seller fee will be deducted from their payout.
If Seller chooses Tall Size Credit, there is no Seller Fee deducted from their payout.
Yes! You will be able to filter items by inseam (where applicable) making it easy for you to find the perfect fit.
Yes! Our listings will have minimum size requirements and require proof of length before the listing will get approved.
Buyer will pay for shipping at checkout. Our platform will provide the Seller with a prepaid shipping label that they simply print and attach to the package.